H & J Motorsports Drag Racing Sponsors
Sponsorship Proposals Index
The Sponsors That Make Us Race And Ways To Become A Sponsor Of Our Team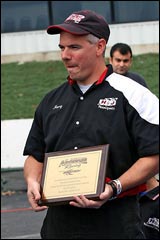 H & J Motorsports is actively seeking sponsorship for our winning team and professional attitude during all of our racing ventures. Our presence on the race track spills over from our business ethics as a personable and competent supplier of Hi Performance Parts / Service / Sales and Installations.

We have found ourselves in the competitive class of Index racing in the Northeast states with our Big Block Chevy powered 1968 Firebird.

Your business when combined with our show quality race car can only make a stunning impression on fans and possible customers that seek to use your products. We will make sure to approach all of our sponsors needs with the care you have taken to maintain the highest level of quality that you took years to develop.

Our website will bring you the marketing tool we can assure you of as we will bring up to date news and press announcements often keeping you as a sponsor in mind.

H&J Motorsports Mission Statement

H & J Motorsports primary objective is to create a marketing partnership and consistently promote your product and / or service and increase your name awareness on and off the racetrack.

Why H & J Motorsports??
*** H & J Motorsports is dedicated to being winners in 2010 ***
*** We realize and understand that racers and fans alike are your target customers and will strive to make them aware of your product and /or service ***
*** In addition to the magnetic effect a race car has on the public, our actual on track performance combined with shows, cruise nights, displays, cruise nights and towing the transporter will deliver your advertising message to the public in record numbers ***
*** In association with H & J Motorsports, we will help plan and coordinate any special events during the 2010 race season. This includes appearances, autograph sessions, grand openings, and hospitality visits ***
***The H & J Team represents your company in a positive, personable and professional manner ***
***Various marketing plans are available to suit your companys needs ***
Thank you for taking to the time to review this page and the other exciting pages on this website.
We ask that if you have any questions you will contact us so that we can discuss a very exciting marketing partnership and show you how H & J Motorsports can be beneficial to your company.
H & J MOTORSPORTS SPONSORSHIP PROPOSALS AVAILABLE UPON REQUEST

Sincerely
Harry Gerb
H & J Motorsports
215-378-2859

We hope to make a connection and become partners in this appealing venture between you and Team H & J Motorsports in the future as we do with our sponsors we have now listed below in our Sponsors Index.

Sponsorship Request Inquiry: Sponsorship@h-jmotorsports.com



Mickey Thompson: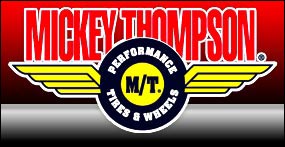 Mickey Thompson Performance Tires designs, develops and distributes specialty tires for the street, strip, track, and off-road. Since its founding in 1963, the company has championed many firsts in the tire industry, from wide low-profile street tires to rugged, aggressive-tread off-road tires. Designing and producing innovative tread patterns and compounds to build the best performance tires in the world was our focus then, and is still our focus today.



MSD Ignition: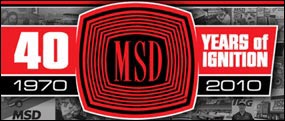 Today MSD Ignition encompasses over 84,000 square feet! There are over 400 employees including an excellent core of highly trained engineers, technicians, assembly specialists and a host of performance enthusiasts.

Together, our team designs, develops, tests and manufactures the entire line of MSD products including Ignition Controls, Coils, Timing Accessories and Spark Plug Wires and Accessories. MSD, housed in three buildings includes four engine dynos, two chassis dynos, complete CNC and machining centers, modern shipping and packaging areas plus assembly and burn-in departments.

MSD Ignition products are the finest ignition components you can install on your car whether it's a daily driver, dirt tracker, 4-wheel drive, a seven second Pro Stock car or Big Foot. MSD is your exclusive performance ignition company



Nickerson Performance: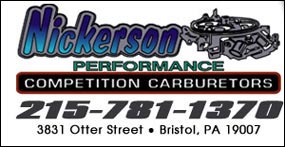 At Nickerson Performance we build our carburetors one at a time and custom taylor each carburetor to our customers engine and application.

We first build a CFM curve based on engine specifications, then plot a fuel curve based on an application profile. After our flow bench work is done each carburetor is run and adjusted before we ship it.

We are extremely proud of the fact that 95% of our carburetors still have the same jetting which they were shipped with. We offer 5 different stages of work, depending on your needs, from mild to all out race.

Give us a call and let us show you how we can improve your vehicles performance on or off the track



Autometer: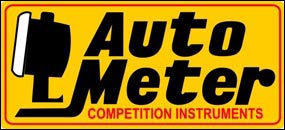 Power, Precision, Passion: Auto Meter, the most respected manufacturer of high quality, performance aftermarket instrumentation, tachometers, gauges, gauge pods, and test equipment







TRZ Motorsports:

TRZ Motorsports is your premier manufacturer of High Performance Suspension Components. All of Our Products are Manufactured In-House with TIG Welded 4130 Chrome-Moly Tubing




Wilson Manifolds, Pro-Flow Nitrous: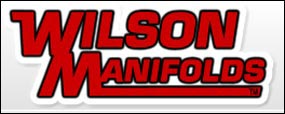 When you buy Wilson Manifolds / Nitrous Pro-Flow products, there is no compromise in engineering or manufacturing.

This means that you will receive the highest quality and most reliable components available anywhere.

When you run Wilson Manifolds / Nitrous Pro-Flow products, we're on your team. Our goal is to provide our customers with the best possible customer service and technical support available for our products.

Find out how Wilson Manifolds can help you win!



ISC Racers Tape, Industrial Salesmaster Corporation: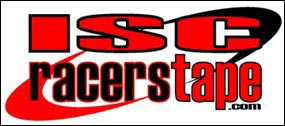 Back in 1971, Paul Northrop decided it was time to go into business on his own. Having been employed in the tape and industrial packaging industry for many years, he felt that he had enough knowledge to venture out on his own. Trenton, New Jersey was the location where Industrial Salesmaster Corporation (ISC) was born. Business grew from 1 employee in 1971, to 15 employees in 1989; ISC was growing in leaps and bounds. In 1989, the move was made across the Delaware River to Fairless Hills, Pennsylvania. A modern 18,000 square foot office/warehouse building was erected. Fast forward to 2006; along with a staff of 25 employees, an additional 10,000 square foot was added, making the building a total of 28,000 square foot. Although his four sons have taken over the management and everyday operations, Paul still comes into work everyday.

Salesmaster Corporation is a high volume distributor of Industrial Packaging Supplies. Manufacturers throughout the northeast have relied on Salesmaster Corporation's team of packaging consultants to prepare and protect their products as they are shipped around the world. Boxes, bags, tape, foam, plastic wrap, bubble wrap, strapping, pallets, paper, etc. - Salesmaster Corporation carries a full line of products which satisfy its customers' needs at the lowest cost with the highest level of productivity. Call today for your needs tomorrow!!

CALL TODAY TOLL FREE
1-800-220 TAPE



REDHORSE PERFORMANCE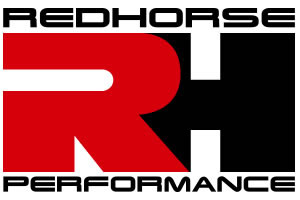 It only takes a moment with one of our products in your hand to appreciate our dedication to quality. Each AN hose end is hand polished to provide a mirror-like finish you will not find anywhere else. Every part is precision machined to aircraft quality standards and engineered to ensure ease of use.We only use the best raw materials and employ stringent quality control every step of the way to guarantee performance. The end result is a product that looks, feels and performs in a class unto itself.

REDHORSE PERFORMANCE Official Website
REDHORSE PERFORMANCE On FACEBOOK



Strange Engineering

We are a family company that has been manufacturing driveline and suspension components for many forms of racing and hi-performance vehicles since 1964. Strange Engineering is a market leader in the drag racing and hi-performance oval racing markets. With over five decades of manufacturing, design and engineering innovation, quality & unsurpassed customer service, Strange Engineering will service the Drag Racing market with the same, passion, motivation and dedication that has defined us from our humble beginnings.

Strange Engineering Official Website
Strange Engineering On FACEBOOK



Sunoco Race Fuels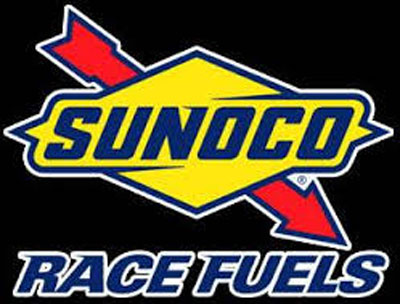 For decades, Sunoco's fuels have been associated with racing excellence. Since the mid-60s, when Sunoco and the Roger Penske Racing Team with Mark Donohue forged what would be a long and successful alliance, the company has grown into an industry powerhouse. Today, Sunoco has expanded the reach of its racing fuels line around the world to include all types of professional motor sports and other activities where premium race fuels make a difference.

With its unsurpassed innovations and years of experience, it's easy to understand why more and more engine builders, racers, tracks and sanctioning bodies choose Sunoco over all other racing gasoline combined. Winning on today's racing circuit requires more than an exceptional driver and a well-built car. It takes high-performance racing fuels that are willing to go the distance - fuels like those produced by Sunoco.

As the largest manufacturer of racing gasolines in the world, Sunoco has a 40-year track record of winning performances. With an expanded product line, Sunoco offers drivers more choices than ever before. For the performance your engine is designed to deliver, consistently choose Sunoco Race Fuels.

Sunoco Race Fuels Official Website
Sunoco Race Fuels On FACEBOOK



TurboStart Batteries

Turbostart continues to be the leader in the 16V motorsports world with the introduction of the S16VL lightweight 16V battery and has now put that same quality and performance into a 12V line of lightweight and high performance AGM batteries. Just like the 16V batteries, the new 12V batteries are built with 100% new lead and use AGM technology which allows for better cranking power and more reserve capacity. Turbostart AGM batteries are sealed to prevent leaks and can be mounted in any configuration needed to fit into any type of vehicle. At Turbostart we understand that in order to finish the race you have to "START" at the beginning of the race and we have proven to do that over and over again.

TurboStart Batteries Official Website
TurboStart Batteries On FACEBOOK



Product Engineering

Product Engineering - home of the finest custom built racing fuel systems since 1987. From Pro Stock to Street, our components have become the "product of choice" among racers and automotive enthusiasts who demand high quality parts for their vehicles. Leading edge design and attention to detail ensure that the items we sell will perform and last like no other. All of our fuel pumps and regulators carry a two year unconditional parts and service warranty that is unmatched in the industry.

Product Engineering Official Website



ARC Applied Racing Components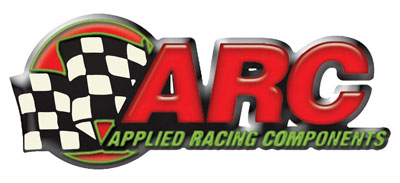 Your Temperature Experts Servicing the Racing industry, Automotive industry, Small Aircraft industry, RV industry, and Trucking industry. Full Engineering service available. We specialize in warmers for nitrous, water truck valves, wet and dry oil sumps, batteries, shocks, immersion oil heaters, fuel and oil filter, engine oil applications, parts washer. We also specialize in nitrous bottle brackets and heated bottle brackets

ARC Applied Racing Components Official Website
ARC Applied Racing Components on FACEBOOK



Santhuff Suspension Specialties

Santhuff Suspension Specialties
12886 County Road 1394
Sinton, Texas 78387
361-364-3169
Santhuff@gtek.biz

Santhuff Suspension Specialties Official Website



Total Seal Piston Rings:

In late 1999 Total Seal moved into our new 32,000 square foot facility in Phoenix, Arizona. It houses the latest in research and development equipment, manufacturing machinery and technology focusing on developing and manufacturing piston rings for any and all applications.

Our rings continue to show up on the world's fastest, from Winston Cup to IMCA to IRL, from marine to drag racing, oval track to off road - nobody builds piston rings that seal better than Total Seal.



Moroso: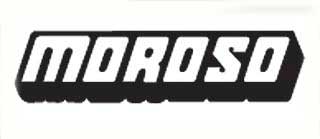 Moroso Performance Products is one of the worlds most respected suppliers of automotive equipment for racing and street performance applications. Moroso manufactures over 3000 products, from oil pans and oiling systems, to ignition wire, ignition components, valve covers, fuel system equipment, air cleaners, hard-core racing tools, chassis and suspension equipment, marine performance engines and numerous other performance parts. The company has an impressive list of customers, ranging from grass-roots racers to top level NASCAR Nextel Cup and NHRA/IHRA race teams.

The Connecticut based manufacturing operation is home to three of four branded product lines, which include the flagship Moroso Performance Products, Competition Engineering - The Chassis People and Moroso Marine (Engines). The company also owns Moroso Wire Technologies, a state-of-the-art ignition wire manufacturing facility in Philadelphia, PA.

Dick Moroso was responsible for many innovations in the high performance industry. He was instrumental in nurturing the warehouse distribution (WD) network, which became an integral step in supplying the growing number of speed shops appearing in every corner of the country. In addition, Moroso pioneered many racing products including deep-sump oil pans, electric water pumps, tall valve covers, lightweight front drag tires, racing vacuum pumps, and others.

In November 1998, while the company was celebrating its 30th anniversary, Dick Moroso lost a year-long battle with cancer, leaving the Moroso tradition of innovation, quality and integrity in the capable hands of his son Rick, who in 1997 was named president of Moroso Performance Products.

The Moroso heritage also continues with our constantly updated manufacturing and quality control systems. Computers with the latest CAD/CAM software have replaced the drafting tables and the Moroso plant is filled with sophisticated CNC machinery, including turret punch presses, turning centers, lathes and robotic welders. The combination of highly skilled craftsmen and highly accurate machinery guarantees that the tradition of quality started by Dick Moroso over 36 years ago will continue throughout the coming decades.

As we move forward to the future, you can count on Moroso's continued commitment to the values that have consistently earned it the respect of the performance aftermarket industry.



Nitrous Pro Flow Sponsor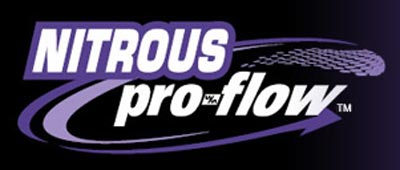 Nitrous Pro-Flow, a Division of Wilson Manifolds, has prepared race winning nitrous systems in NHRA, IHRA, IHBA, NMCA/NSCA, NMRA, PRO, Fun Ford, Sport Compact, NJBA, IHBA and others. Nitrous Pro-Flow is known and respected by race teams for designing state of the art nitrous systems using the finest components available in terms of overall engineering, craftsmanship, durability, and particularly performance. The Patented Nitrous Pro-Flow plate system was developed to cure the most common problems associated with nitrous oxide injection systems. Systems currently offered by other companies have consistently failed to provide even fuel and nitrous oxide distribution from cylinder to cylinder. Providing even distribution is the only way to optimize the efficiency of the combustion process for each cylinder of the engine. To solve this problem, Nitrous Pro-Flow developed Patented "Fan Spray Tube Technology" ™ that provides far superior distribution of the fuel and nitrous oxide as compared to any other nitrous plate delivery system on the market.

Nitrous Pro-Flow is the only company that has addressed the problem of backfires through the intake system, which may occur in the event of an ignition or fuel system failure. These small explosions through the intake system often result in damage to the intake manifold and carburetor, which can be very costly and end a racer's weekend. The Nitrous Pro-Flow plate system incorporates Patented replaceable burst panels into the spacer body, which blow out in the event of such a backfire and relieve the pressure that causes damage to manifolds and carburetors. By simply replacing the set of burst panels, a racer can be back on track in a matter of minutes, enabling him to make the next round.

We set out to build the best products possible using the latest technology, engineering, machining techniques, materials & racing experience. We have applied this philosophy to all of our nitrous related products such as Solenoid Mounting Brackets, Distribution Blocks, Nitrous Filters, Bottle Valves, and Nozzles. There are many new products to come as we continue our research and development in this area. Let our experience and commitment to quality & performance help you win races.



Glasstek Sponsor

FOR OVER 25 YEARS, GLASSTEK HAS BEEN THE MUSCLE CAR ENTHUSIAST AND RACER'S CHOICE FOR QUALITY FIBERGLASS PRODUCTS.

OWNED AND OPERATED BY ROBERT MORTENSEN AND TORRY CANIGLIA, WHO BOTH SHARE A LOVE OF RACING AND MUSCLE CARS. BOTH TORRY AND ROBERT ARE PERSONALLY INVOLVED IN THE DAILY PROCESS OF CREATING CUSTOM FIBERGLASS COMPONENTS.

GLASSTEK PROVIDES FAST AND DEPENDABLE SERVICE ON ALL THEIR PRODUCTS, FROM THE SMALLEST COWL PANEL TO COMPLETE BODY PACKAGES.



GoneDragRacing.com:

Just about every website on the planet now has a forum or at least starts out this way, GoneDragRacing is no different. Each forum is user friendly and interactive with other members, polls, announcements and user input is what makes it whole. A PHPBB driven forum is in use here with complete control over you own posting and profiles, private messaging and more that is included with almost all types of "Chat Forums or Message Boards". GoneDragRacing is a moderated forum by a team of assistants with emphasis on an environment you can be proud to be a part of.

New features include Live video feeds, comprehensive drag racing results, all types of social media bookmarking connections through facebook and twitter, the best race coverage in the northeast bar none.