Welcome To H-J Motorsports.com
High Performance Warehouse For Drag Racing, Street, Strip, Aftermarket Parts Sales, Installations & Service.
Home Of The H-J Motorsports Outlaw Index 8.50 Firebird Drag Racing Team
The H & J Motorsports Customer Commitment
We Install What We Sell And Prove It
Post To Facebook, Twitter, Myspace
H & J Motorsports is your one stop shop for all of your performance and racing needs. We pride ourselves in not only getting you the best deals but "installing what we sell" and using our own Outlaw 8.50 Index Drag Racing Team and customers who have purchased or used our services as models for the H & J Motorsports for references to our unique services in "Our Customer Testimonials".

Whether you need performance / street / strip drag racing parts and supplies or our electrical, chassis and suspension services, H & J Motorsports can provide you with the best sales and experience you need to be faster, quicker and more consistent in your drag racing class.

All our products have our seal of tried and true approval as our own car has been one of the most dominant in many race venues such as the Shakedown At E Town, Raceway Park, Atco, Cecil County, Pinks and many other high profile Drag Racing Series. Our car is featured in all of the most prominent racing news sources and we have been sponsors of many race organizations as H & J Motorsports takes pride in giving back to those who give to us.

H & J Motorsports Hours Of Operation:
Business hours are Monday - Friday 10:00AM - 8:00PM Eastern Time.
Tech hours are Monday - Friday 10AM to 8PM E.S.T. and Saturdays from 10AM to 3PM E.S.T.
H & J Motorsports Sales And Service Contacts | View Our Privacy Policy Statement

The H & J Motorsports Hi Performance Parts Center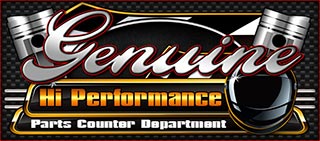 Go directly to out Huge inventory of New and Used aftermarket or replacement OEM parts online, shop by brands, or categories for you hi performance / street strip needs, we can bring you the best bang for your buck with our careful and professional services through major discounts at wholesale prices. Don't stop here; enter by the image above or through the link here to our sales department for our everyday stockpile of performance racing parts. H-J-Motorsports is proud to have you as a customer.Visit Our H-JMotorsports.com Performance / Aftermarket / Automotive Wholesale Parts Department Here